Overview
Overpronation is a term used to describe excessive flattening of the plantar arch. Pronation is a normal part of our gait (the way we walk), and it comprises three movements: dorsiflexion, eversion, and abduction. Dorsiflexion is the upward movement of the foot, eversion describes the foot rolling in, and abduction is ?out toeing,? meaning your toes are moving away from the midline of your body. When these three motions are extreme or excessive, overpronation results. Overpronation is very common in people who have flexible flat feet. Flatfoot, or pes planus, is a condition that causes collapse of the arch during weight bearing. This flattening puts stress on the plantar fascia and the bones of the foot, resulting in pain and further breakdown.
Causes
There are many causes of flat feet. Obesity, pregnancy or repetitive pounding on a hard surface can weaken the arch leading to over-pronation. Often people with flat feet do not experience discomfort immediately, and some never suffer from any discomfort at all. However, when symptoms develop and become painful, walking becomes awkward and causes increased strain on the feet and calves.
Symptoms
If you overpronate, your symptoms may include discomfort in the arch and sole of foot, your foot may appear to turn outward at the ankle, your shoes wear down faster on the medial (inner) side of your shoes. Pain in ankle, shins, knees, or hips, especially when walking or running are classic symptoms of overpronation. Overpronation can lead to additional problems with your feet, ankles, and knees. Runners in particular find that overpronation can lead to shin splints, tarsal tunnel syndrome, plantar fasciitis, compartment syndrome, achilles tendonitis, bunions or hallux valgus, patello-femoral pain syndrome, heel spurs, metatarsalgia.
Diagnosis
A quick way to see if you over-pronate is to look for these signs. While standing straight with bare feet on the floor, look so see if the inside of your arch or sole touches the floor. Take a look at your hiking or running shoes; look for wear on the inside of the sole. Wet your feet and walk on a surface that will show the foot mark. If you have a neutral foot you should see your heel connected to the ball of your foot by a mark roughly half of width of your sole. If you over-pronate you will see greater than half and up to the full width of your sole.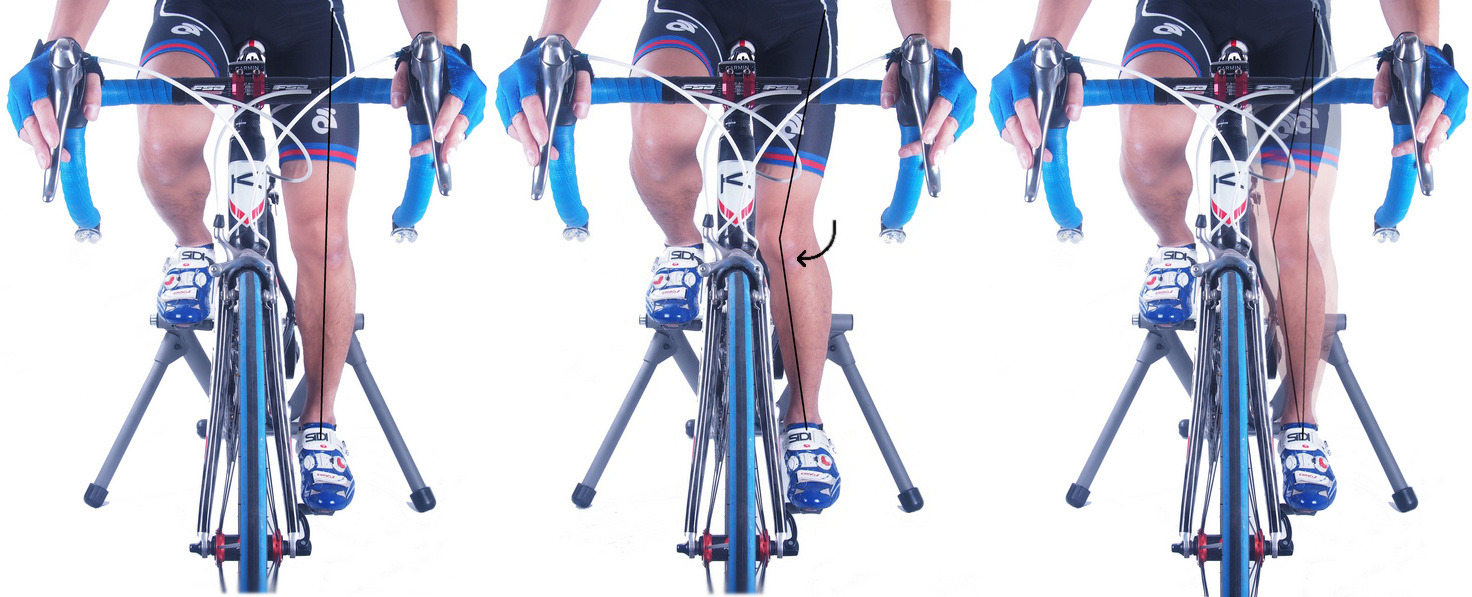 Non Surgical Treatment
Solutions typically presented will include physical therapy sessions, prolonged prescription drug regimens, occasionally non-traditional approaches like holistic medicine and acupuncture. These options can provide symptom relief in the short term for some patients. However, these treatment methods cannot correct the internal osseous misalignment. Ligaments are not effective in limiting the motion of the ankle bone when excessive joint motion is present. Furthermore, there is not a single, specific ligament that is "too tight" that needs to be "stretched out." The muscles supporting the bones are already being "over-worked" and they cannot be strengthened enough to realign these bones. There is no evidence to suggest that any of these measures are effective in re-establishing or maintaining the normal joint alignment and function.
Surgical Treatment
Hyperpronation can only be properly corrected by internally stabilizing the ankle bone on the hindfoot bones. Several options are available. Extra-Osseous TaloTarsal Stabilization (EOTTS) There are two types of EOTTS procedures. Both are minimally invasive with no cutting or screwing into bone, and therefore have relatively short recovery times. Both are fully reversible should complications arise, such as intolerance to the correction or prolonged pain. However, the risks/benefits and potential candidates vary. Subtalar Arthroereisis. An implant is pushed into the foot to block the excessive motion of the ankle bone. Generally only used in pediatric patients and in combination with other procedures, such as tendon lengthening. Reported removal rates vary from 38% - 100%, depending on manufacturer. HyProCure Implant. A stent is placed into a naturally occurring space between the ankle bone and the heel bone/midfoot bone. The stent realigns the surfaces of the bones, allowing normal joint function. Generally tolerated in both pediatric and adult patients, with or without adjunct soft tissue procedures. Reported removal rates, published in scientific journals vary from 1%-6%.